Welcome to the Fever River RailroadStephenson Society of Model Trainsmen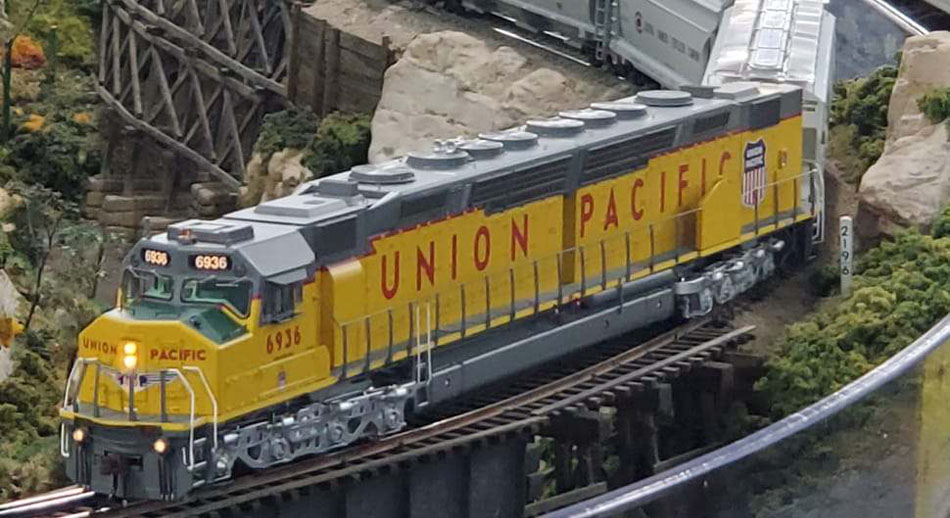 The Fever River Railroad is a model railroad club located in Freeport, Illinois owned and operated by the Stephenson Society of Model Trainmen, a non-profit organization incorporated in the State of Illinois. We have built a large, permanent HO scale model railroad layout in our clubhouse which was a boarding house for the Illinois Central Railroad Iowa Division. Our layout size is 120'-by-24' including a staging yard with a helix for continuous operation.


News
Thank you to all who attended our fall open house. We hope you enjoyed your time at our club.


Projects Upgrades:


Appleton and Stanley have been getting more upgrades to the areas. The lower end of Stanley is practically complete. A large bridge is being installed to connect Appleton to the staging yard going over Stanley. Under the bridge will be a large lake area. Appleton has a two track train station installed along with a new configuration of track. The backdrop dividing Stanley and Appleton has been taken down to open up the entire space.

Hanover has gone thru a drastic change with the new factories and upgraded yard with signals.

Pictures coming soon showing the progress of the projects.



The club has agreed to do a special run of an Accurail 41ft gondola to celebrate the upcoming 50th anniversary. Details will be provided in the near future.


Open Houses
Club open houses are in the spring and fall and open to the public. We also operate our modular layout at a variety of train shows in the area throughout the year. If you have any questions, please contact us.



Meetings
Visitors are welcome anytime we are at the clubhouse. We also will give tours for large groups if planned in advance. Feel free to contact us to arrange for an appointment or tour.

We generally are at the clubhouse every Wednesday evening after 6:30 p.m. and every Saturday morning after 9:00 a.m.